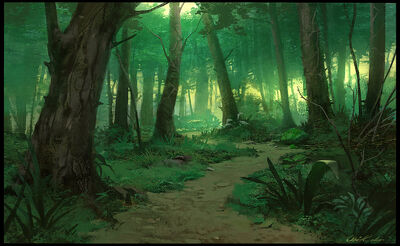 The Hunting Ground is the home of Artannon.
Unknown
Theme and Notable Features
Edit
The Hunting Ground is an inverted sphere, with ground around the outer edge and trees and mountains reaching into the center.  At present, it is inhabited exclusively by manifestations of Artannon himself.
Special Rules
Edit
Does not provide combat bonus to Artannon.  Instead acts as an Artifact to provide Spawn AP.
Attacked by Draksa, who added a mushroom biome to the world.